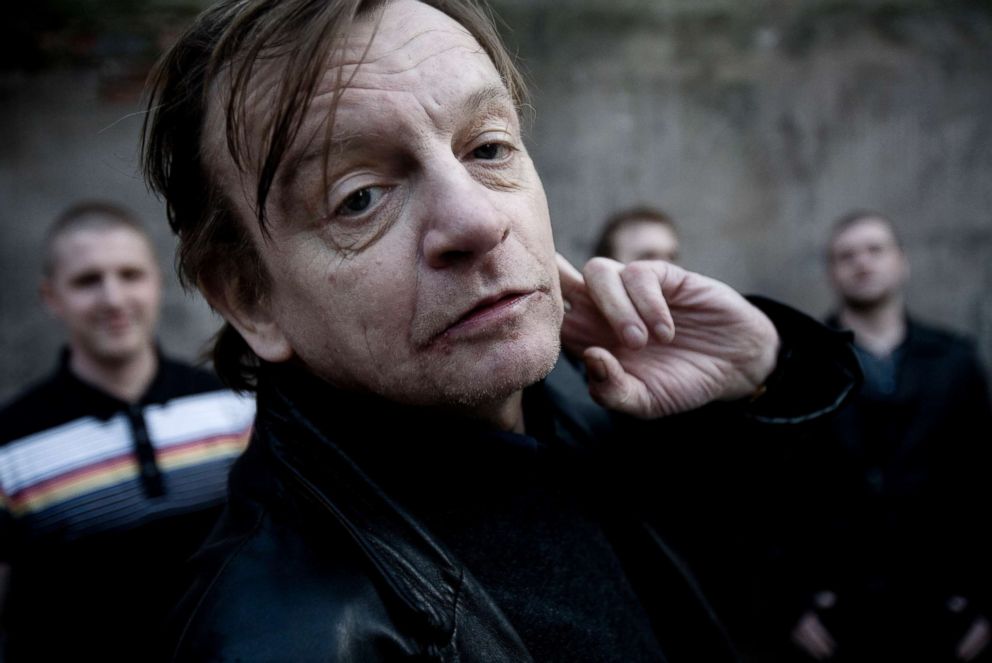 When David Bowie, Prince and Tom Petty died, they were recalled for not only their immense musical talent but also their kindness, generosity and principled behavior. Lou Reed was often described as mercurial; he could be nasty. but that wasn't the only aspect of his personality many dealt with. You can't say any of those things about Mark E. Smith, the mastermind of the Fall who died Jan. 24. He was cantankerous. He was irascible. He kicked so many people out of his band that this became fodder for a
whole book
. By almost any measure, he was a terrible person. But his death is a tremendous loss for music.
As staunch supporter John Peel described the Fall, "They are always different; they are always the same." You can hear their influence across the decades from Sonic Youth to LCD Soundsystem to Art Brut to Sleaford Mods. The Wedding Present's David Gedge stated upon Smith's death, "I have seen The Fall more times than any other band." Gedge acknowledged in an interview with me that his own band's cover of Bowie's "Chant of the Ever Circling Skeletal Family" from their
Hit Parade
series was their homage to the Fall; it bears an uncanny resemblance to "Bremen Nacht Run Out."
The Fall were an acquired taste. MES was a shouter rather than a singer, prone to adding extra "uh" syllables to the ends of words and punctuating his lyrics with vocalizations like a dentist's drill. A joke in the '90s was that the band never sold any records because anyone who might buy one was already on the record label mailing list, in other words, someone who cared about music enough to make a career of it. The failed attempt to market Girls Against Boys as sounding like the Fall but looking like pin-ups shows what a precarious and rare position the Fall were in. Yet they somehow prevailed. Despite only skirting the UK Top 40 in a career lasting four decades and documented on 30 studio albums, BBC6 devoted their homepage to memorial tributes to the departed frontman.
MES's unusual lyrical topics and rantings became like a secret code among fans. When I had surgery some years back, I was given a wristband labeled "FALL RISK," presumably because of the sedation. I subsequently joked with a select group of friends that they were afraid I'd screech, "High tension line. Step Down!" and scare the other patients in post-op.
On a good night, the Fall were the greatest band in the world. Bad nights were trainwrecks. Their unreliability mirrored that of the Replacements, not coincidentally another band known for their alcohol intake. MES was so inebriated when interviewed for
The Fall - The Wonderful and Frightening World of Mark E Smith
that his segments required subtitles. Obituaries also reported that he had fondness for amphetamines. Every one of his 60 years showed on MES's gargoyle of a face. With a string of health-related tour cancellations since November, his death was shocking but unsurprising.
MES's volatility is what makes his death such a loss. Artists like Springsteen or the Stones have the professionalism and concern for their audience to produce reliably outstanding concerts, which is a big reason their careers have endured. But the Fall's unpredictability meant that you never knew what you were going to get, and made the good night that much more special. You couldn't count on the whole world falling away as they locked into a groove. And now we'll never have the chance again.